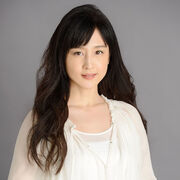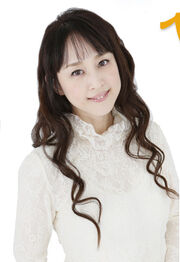 Aida Shoko (相田翔子) is a Japanese singer and actress. Her career began in 1988 when she became a member of the duo group Wink.
Personal Life
Edit
Aida has a sister 1 year younger than her.
She is married with Aizawa Hiromitsu. On January 13, 2012, she gave birth to her first daughter.
Birth Name: Suzuki Keiko (鈴木敬子)
Legal Name: Aizawa Keiko (相澤敬子)
Stage Name: Aida Shoko (相田翔子)
Birthdate: February 23, 1970
Birthplace: Higashimurayama, Tokyo, Japan
Height: 160cm
Blood Type: B
Agencies:
Discography
Edit
[1996.01.20] I Julia
[1996.04.25] Joia
[1996.08.25] Hadaka de Nemuri Masho
[1998.05.02] Yurikago wo Yusurarete
[2000.05.15] Konya Dake Kitto
[2004.04.28] Kureta no Shiroi Suna
Compilations
Edit
[2002.01.30] C'est mon na - Best of Shoko Aida
[1992.05.25] Delphinium (mini album)
[1996.05.25] Joia
[1997.05.25] Luz
[2003.01.29] Paris, Je t'aime d'amour
[2003.11.27] To Pathos
[2004.01.04] Aegekai  (with Iida Kaori)
Filmography
Edit
[2003.03] Araburu Tamashitachi Yurusarezaru Mono
[2004.03] Hana and Alice
[2006.10] Rainbow Song
External Links
Edit
Community content is available under
CC-BY-SA
unless otherwise noted.