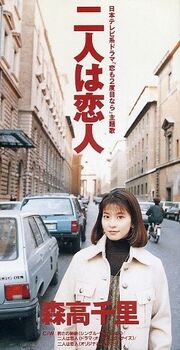 Futari wa Koibito (二人は恋人; Couple of Sweethearts) is Moritaka Chisato's 25th single. It was released on February 10, 1995. The title track was used as a theme song for the Nihon TV drama Koi mo Nidome Nara.
The single reached #5 on the weekly Oricon chart and charted for eleven weeks, selling 444,000 copies. It also reached #82 on the yearly Oricon charts for 1995.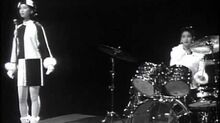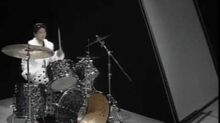 Tracklist
[
]
Futari wa Koibito

Wakai no Hiketsu

(Single Version) (若さの秘訣(シングルヴァージョン); Youth Mysteries)
Futari wa Koibito (Drama Opening Size)
Futari wa Koibito (Original Karaoke)
Single Information
[
]
Futari wa Koibito

Lyrics, Drums, & Cowbell: Moritaka Chisato
Music, Arrangement, Guitar, Synthesizer, Chorus, Bass, Tambourine: Saito Hideo
Acoustic Piano: Fukuda Yashuhiko

Wakai no Hiketsu

Lyrics, Music, Drums, Shaker, & Tambourine: Moritaka Chisato
Guitar: Moritaka Chisato, Takahashi Yuichi
Rhythm Guitar: Noji Yuko
Chorus, Synthesizer: Takahashi Yuichi
Bass: Seto Yukio
Apf: Moritaka Chisato, Maejima Yasuaki
Trivia
[
]
This is Moritaka's 6th single under UP-FRONT PROMOTION.
External Links
[
]