Hasegawa Moemi (長谷川萌美) is Japanese pop singer under UP-FRONT CREATE as a member of the duo Bitter & Sweet. She is also a former member of the unit Love Bitter EX.
In addition to Bitter & Sweet activities, Hasegawa sings demos for Hello! Project.[1][2][3]
Biography
Edit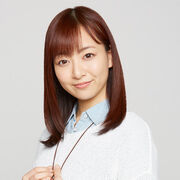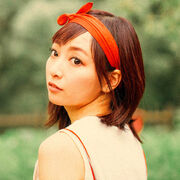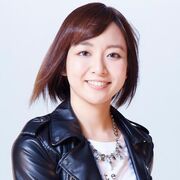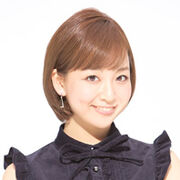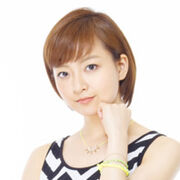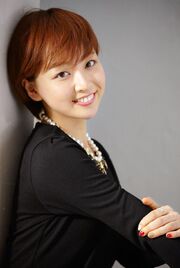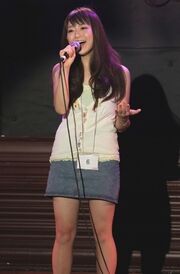 Early Life
Edit
Hasegawa Moemi was born on April 2, 1994 in Nagaoka, Niigata, Japan.
In July, Hasegawa was selected as the grand winner along with Takakura Shuusaku in the 3rd Forest Award NEW FACE Audition.
On December 20, she was announced as Tasaki Asahi's partner in a new unit that was later named Bitter & Sweet.[4][5]
On December 31, she was officially introduced as a member of Bitter & Sweet at the Hello! Project COUNTDOWN PARTY 2013 ~GOOD BYE & HELLO!~.[6]
When Tsunku could not sing properly due laryngeal cancer and resigned as Hello! Project's general producer in late 2014, Hasegawa became a demo vocalist for Hello! Project songs.[1][2][3]
On March 24, it was announced that Hasegawa Moemi's annual birthday event would be cancelled in consideration of a new policy established by the government to prevent the spread of the coronavirus.[7]
Name: Hasegawa Moemi (長谷川萌美)
Nicknames: Moe (萌 or もえ), Moemi (萌美 or もえみ)
Birth Date: April 2, 1994
Birthplace: Nagaoka, Niigata, Japan
Bloodtype: A
UP-FRONT GROUP Status:
Audition Song: "Precious" by Ito Yuna
Special Skills: 7-dan in calligraphy, singing like Freddy Mercury during karaoke, athletic hurdle, softball tennis, flexible, tea ceremony
Motto: Koerarenai hurdle wa nai... kamo (越えられないハードルは無い、、かも。; There is no hurdle that can't be overcome... maybe)
Charm Points: Distance between her eyes, arched nose
Favorite Food: Sunomono
Strength: She recovers quickly
Weakness: Misplacing small things
Hobbies: Reading fashion magazines, window shopping, watching YouTube
Favorite Color: Red
Favorite Artists: Queen, Freddie Mercury, Christina Aguilera, Taylor Swift, JuJu, Aiko, Nakashima Mika
Discography Featured In
Edit
Bitter & Sweet
Edit
Albums
[2015.12.23] #Bitasui
Indies Singles
[2014.03.19] Bitter & Sweet / Install
[2014.09.03] Darenimo Naisho / Gesshoku
[2015.02.11] Ren'ai WARS / Koigokoro
Major Singles
References
Edit
External Links
Edit
Community content is available under
CC-BY-SA
unless otherwise noted.